The two-wheel tractor FPM 406 is a universal machine designed both for use in agriculture (particularly in market gardening, greenhouses, fruit growing, and viticulture), and for a variety of public utility works. Thanks to modern manufacturing technology and optimal structure, this machines is incredibly easy to use and manage and has a low energy consumption. This two-wheel tractor is equipped with an extremely precise and reliable gearbox with eight speeds (4 + 4) with the option of differential lock. A large variety of implements can be mounted on it.


Advantages:

- All-around application due to a multitude of mounting options for various implements
- Proven and reliable German technology
- Relatively low weight with an optimally positioned centre of mass
- Low energy consumption
- Can be used for transport


Key features:
---
---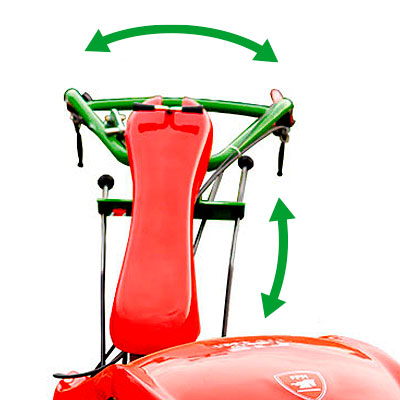 Handlebar:
 
   a) Height and side adjustable to six positions;
   b) Swivels 180° for front-mounted implements.
---
| | |
| --- | --- |
| |  ENGINE-STOP safety system - engine stops when lever is released |
---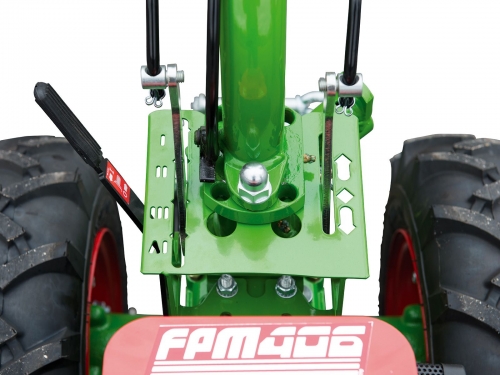 a) mechanism for adjusting the handlebar
   b) gearbox control indicators
   c) reverser - simple and quick change of direction without shifting gears
---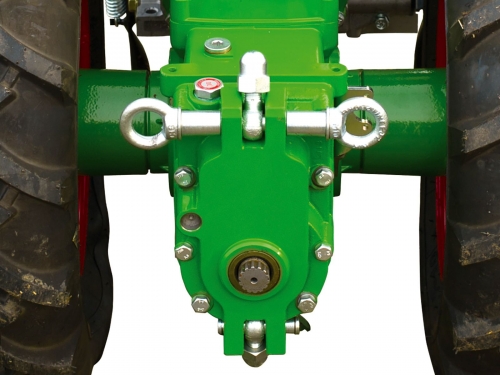 | | |
| --- | --- |
| |  Output shaft for PTO-driven implements, independent, up to 825 r/min |
---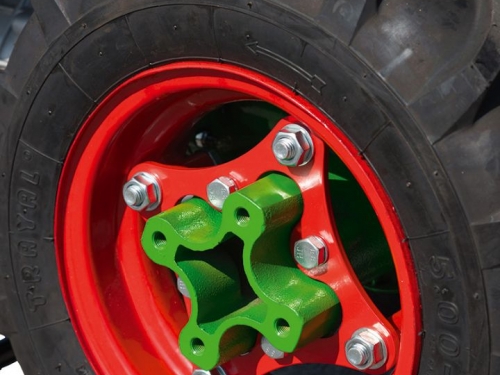 | | |
| --- | --- |
| |  Option for mounting another pair of wheels |
---
Type
FPM 406
Engine
6 LD 360-ANADOLU
186F - Campes
178F - Campes
Fuel
Dizel
Power output (kW (hp) / r/min)
5,5 (7,5) / 3600
6,6 (9) / 3600
4,4 (6) / 3600
Manual engine starting
yes
Electro engine starting
no
Gear and speed ratio (km/h)
♦ for driving forward: I-1.00; II-1.90; III-3.25; IV-7.10
♦ for reverse: I-1.00; II-1.90; III-3.25; IV-7.10
Differential
yes (optional)
Wheels
4.00 x10"; optional 5.00 - 10"
Weight (kg)
117
117
102