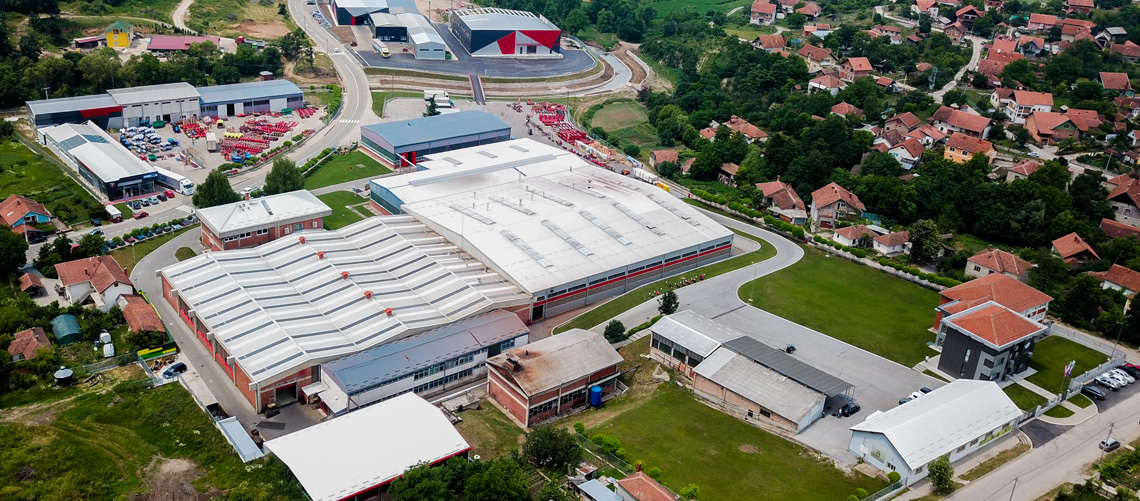 FPM Agromehanika
is one of the leading manufacturers of agricultural machinery in South-East Europe, with a tradition lasting for  60 years. Since it was founded in 1961, the company has strived to follow technology trends and continually enhance its production, becoming the successful company it is today, with over 220 highly skilled and qualified employees, cutting-edge machines and highly developed technology in all stages of production. We are developing our product range through our in-house department for research and development, tightly cooperating with faculties and institutes for agricultural science and mechanical engineering and renowned manufacturers of agricultural machinery from Italy, France and Germany. FPM Agromehanika has attained the ISO 9001:2015 quality certification as well as IATF 16949/2016, the most widely recognized quality management standard, while all its products are affixed with CE marking, guaranteeing safe use.
The product range comprises four product groups containing several types and models:
1. TRACTOR IMPLEMENTS  – HAY PROGRAM
   - Disc mowers
   - Single and double cutter bar mowers
   - Hay rotary rakes
   - "Sun" hay rakes
   - Belt hay rakes
   - Hay tedders
2.TRACTOR IMPLEMENTS – SCHREDERS PROGRAM
   - Schreders for vineyards and orchards
   - Schreders for farming
   - Off set schreders
   - Universal schreders
3.TRACTOR IMPLEMENTS – SOIL CULTIVATION PROGRAM
   - Rotary tillers
   - Heavy duty rotary tillers
   - Power harrows
   - Disc harrows
   - Fertilizer and salt spreaders
   - Snow plugs
4. SELF PROPELLED PROGRAM
   - 2 wheel tractors (power as of 6 HP, 8HP,10HP and 12,5HP);
   - Self propelled mowers (universal and for parks);
   - Motor hoes (power as of 1,5 HP and 5,5 HP);
   - Implements for self-propelled machines from our own production line, as well as for machines produced by other manufacturers.
In addition to the main product range, the company also manufactures a large variety of parts and assemblies for other agricultural machinery manufacturers, and for companies within different industry sectors.
Almost 60 years of tradition and experience, together with modern production, guarantee reliable high-quality products. That is why FPM Agromehanika is currently present in over 30 countries worldwide and continues to expand to other markets.
All products have been manufactured in accordance with EU legislation and have obtained CE marking.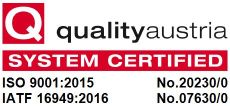 Beside it's core business – tractor implements production, FPM Agromehanika has been distributing "Solis" tractors of Indian producer "International Tractors Limited – Sonalika" since 2013  for the territory of  Serbia, Croatia, Bosnia and Herzegovina. Furthermore, in our production plants is performing industrial assembling of "Solis" tractors with intention to localize production of some components .
Furthermore, FPM Agromehanika is a general distributor of some communal machine brands, such as electric-sweepers of Italian producer "Tenax", tractor towed sweepers Turkish producer "Ustun-El", etc.
Due to the strong experience and tradition, FPM AGROMEHANIKA DOO, is one of the leading agricultural machinery producers nowadays.
MISSION
WHY WE ARE EXISTING?TO MAKE YOU PROUD OF YOUR WORK AND STRONG IN ALL FIELDS
PROVIDING YOU STRONG, RELIABLE AND EFFICIENT AGRICULTURAL MACHINERY.
VISION