FPM 410/FPM 414 two-wheel tractors are universal machines with power outputs of 10 hp or 12.5 hp, designed both for use in agriculture (particularly in market gardening, greenhouses, fruit growing and viticulture), and for a variety of public utility works. Modern manufacturing technology and the robust structure of these machines ensure their durability and high reliability even under the most demanding operating conditions. They are equipped with a gearbox with seven speeds (5 + 2) with the option of differential lock, and with two output shafts, one for driving implements, and the other to power trailer. A large variety of implements can be mounted on these two-wheel tractors. Built-in headlights enable night-time operation.


Advantages:

- All-round application due to a multitude of mounting options for various implements
- Proven and reliable German technology
- PTO-driven trailer can be attached
- Can be used for night-time operation
- Steel gearbox housing
- Professional and durable machines designed for intensive operation


Key features:
---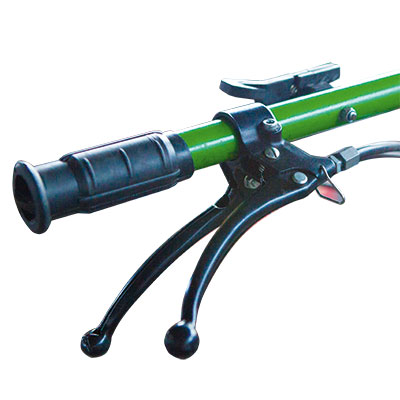 | | |
| --- | --- |
| |  Mechanical brakes can be activated simultaneously for both wheels or separately for each of the wheels. |
---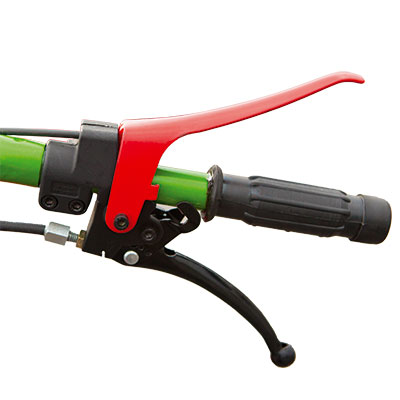 | | |
| --- | --- |
| |  ENGINE-STOP" safety system: engine stops when lever is released. |
---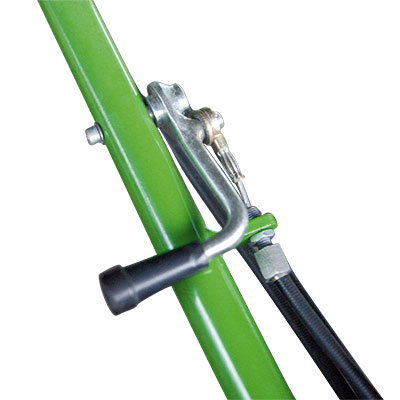 | | |
| --- | --- |
| |  Differential lock lever. |
---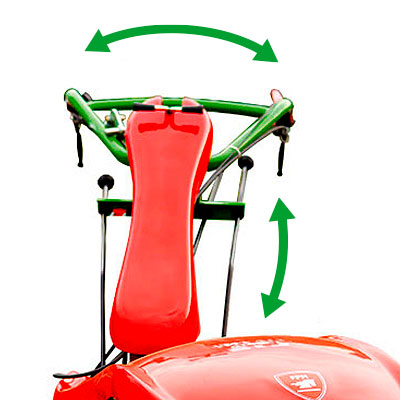 Handlebar:
 
   a) Height and side adjustable to six positions;
   b) Swivels 180° for front-mounted implements.
---
---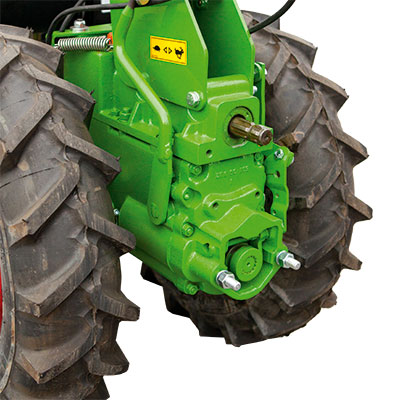 Two output shafts:
 
   a) Top shaft: for PTO-driven trailer, synchronized with two-wheel tractor movement;
   b) Bottom shaft: for PTO-driven implements, independent, up to 818 r/min.
---
Type
FPM 410
FPM 414
Engine
188F - Campes
3 LD 510-ANADOLU
Fuel
Dizel
Power output (kW (hp) / r/min)
8,2 (11,2) / 3600
9 (12,2) / 3000
Manual engine starting
yes
Electro engine starting
yes
Gear and speed ratio (km/h)
♦ for driving forward: I-1.18; II-2.43; III-3.06;IV-6.40; V-16.02
♦ for reverse:I-1.46; II-3.74
Differential
yes
Wheels
5.00 x 10"
5.00 x 12"
Weight (kg)
177
186