DKF rotary disc mowers are rear-mounted mowers designed for cutting all types of grass and forage plants, mowing areas alongside roads and for public utility works. This type of mower is equipped with powerful cutter bars with gear transmission, highly reliable even during intense operation. They are also suitable for operation under difficult conditions, such as: flattened and tangled grass, damp terrain, terrains with molehills, slopes, during moderate rainfall, etc.


Advantages:
- Powerful and reliable cutter bar with gear transmission
- Does not destroy either plant stem or root
- Scatters and lays mowed mass (does not flatten swath by pressure),shortening drying time and facilitating the operation of wheel rakes
- Large working width


Key features:
---

| | |
| --- | --- |
| | Designed to work on slopes from -45 up to +45 degrees. |
---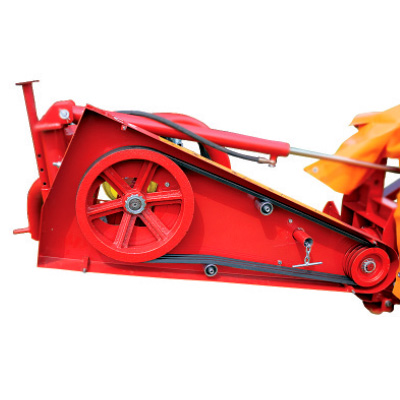 | | |
| --- | --- |
| | . A set of V-belts transmits power to gearbox. . |
---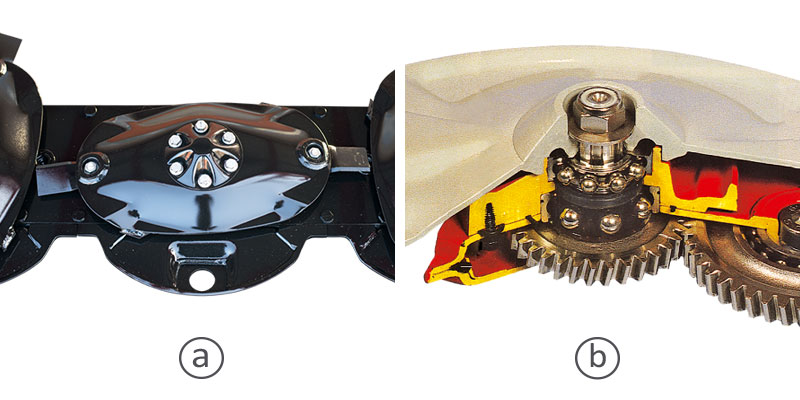 Cutter bar:
 
a)Oval-shaped disc for more efficient flow of mowed mass through the mower;
b) Gear transmission in oil bath enables intensive use and high work rates with great reliability..
---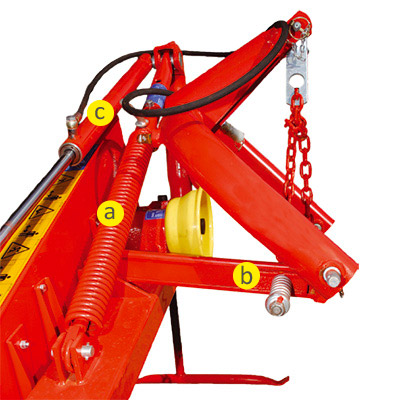 Frame:
 
a) Safety system for automatic release of the cutter bar in case of obstacle impact; ;
b) Mechanism for ground contour adapting
c) Hydraulic lifting system of the cutter bar.
---
Type
DKF 160/4
DKF 200/5
DKF 240/6
DKF 280/7
Working width (m)
1.6
2
2.4
2.8
Number of discs
4
5
6
7
Number of knives per disc
2
Linkage
3-point
Tractor category
I, II
Tractor minimum power output, kW (hp)
21(29)
25(34)
31(42)
38(52)
Tractor output shaft RPM (r/min)
540
Disc RPM (r/min)
3030
Maximum tractor operating speed (km/h)
16
Maximum work rate (ha/h)
2,5
3,2
3,8
4,5
Cutting height (cm)
3-9
Swath width (m)
1,2
1,4
1,8
2,2
Cutter bar lifting system
hydraulic
Required hydraulic linkage
1 single-acting valve
Safety mechanism
yes (float spring)
Width in transport position
tractor width + 25 cm
Weight (kg)
366
405
452
530